Eskape Kayak offers classes for all levels of paddlers. Beginning (ACA Level 3), Intermediate (ACA Level 4) and Advanced (ACA Level 5) classes. We can help take your kayaking skills to the next level whether you have just purchased your gear and learned the basics from a local shop or have been paddling for a while I want to raise the bar.
Following America Canoe Association instructional guidelines, our top-quality courses provide a thorough introduction for anyone planning self-guided exploration in our local waters and beyond. Receive an  A.C.A. Course Completion Card for each level completed.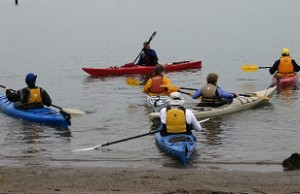 Eskape Kayak currently offers five basic skill and kayak safety courses. These include: FUNdamentals: basic strokes and rescues (3A), Skill Builder II: Stroke Refinement, etc. (3B), ACA L3 Skills Assessment and Intro to Coastal Touring. 
Detailed course descriptions, cost and registration for our beginning kayak classes can be found here.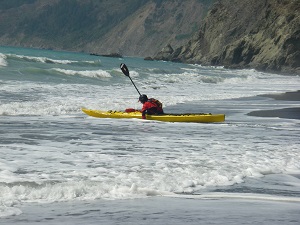 Ready to venture out into the surf, currents, rock gardens or open water? We offer Surf, Tides & Currents, Open Water Touring, Intro to Rock Garden and Open Coast intermediate kayak courses. Course detail, cost and registration information for our intermediate kayak classes can be found here.
Push your skills further with our advanced level kayak instruction. Safe and exhilarating sea kayaking at its finest!
Our advanced coursework includes Advanced Surf and Surfing, Point Break surfing: short or long boats, Advanced Rock Gardening Skills: Mendocino, Franklin Pt., etc., Rock Garden Safety and Rescue II and Coastal Camping Expeditions: Lost Coast and Big Sur. More information about our Advanced Kayak Classes including course detail, cost and registration information can be found here.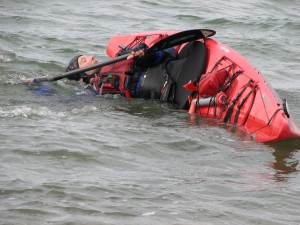 "There is no on- and off-side roll!" Learning to roll your kayak can be frustrating and intimidating. Having a good instructor makes all the difference! Let Eskape Kayak teach you how to roll effectively and consistently. We currently offer three different rolling classes including Bracing and Rolling Clinic: Elkhorn Slough, Bombproof Your Roll Series: NASA Pool and Rolling in Surf. Course detail, cost and registration information for our rolling classes can be found here.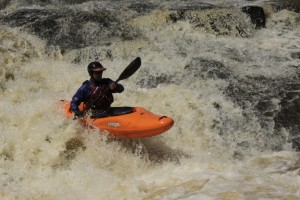 Ready to take your sea kayaking skills to the river? Eskape Kayak can help you apply your sea kayak skills to the dynamic aspects of river kayaking. Course detail, cost and registration information for our whitewater for sea kayakers can be found here.