[three column position="first"]
Eskape is the next step in your paddlesports training. We specialize in:
•  Custom-Private skills instruction for sea kayakers, whitewater kayakers and Stand-Up Paddleboarders, and
•  ACA Instructor Certification courses and Trip Leader Training.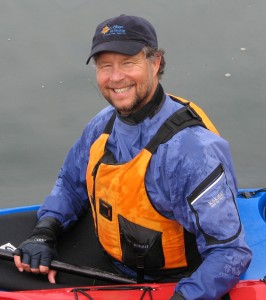 Eskape is a small, owner-operated paddlesports school. Most classes are taught directly by owner Roger Schumann who has been leading custom classes and tours on the California coast since 1992.
Roger is a top-level ACA Instructor-Trainer in several disciplines, who is known for his local expertise as well as being a featured coach at paddling symposiums across the country and around the world, for his articles in Sea Kayaker and other magazines, and for co-authoring 2 books.
[/three column]
[three column position="middle"]
Tues. Night Rolling Pool
Resumes in Feb. 
Next Sessions: Feb. 17 & 24, Mar. 3, & 10.
Mar. 3, 10, 17 & 24. NASA Pool, Mtn. View.
ACA Trip Leader Training
Dates: TBA
May course in Santa Cruz, June in Lake Tahoe.  

ACA Level 5 Instructor Training
Jan. 31-Feb. 4, 2015
With Sean Morley and Ryan Rushton: San Francisco Bay Area
Storm Gathering USA: 2015
Trinidad, CA: Mar. 6-8
The first time in the USA, this symposium aims to bring together sea kayakers from all over the globe to celebrate the ocean that we love so much.
3rd Baja Kayak Fest 2015
La Bufadora, Baja CA: April 18-20

---
New Videos
Mendocino: How a Pour-Over Gets Run!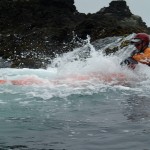 Kayaking with Fin Whales in Baja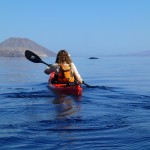 [/three column]
[three column position="last"]
Roger's Award-Winning Guidebook:
Updated New Edition!
Sea Kayaking Central & Northern California
and Sea Kayak Rescue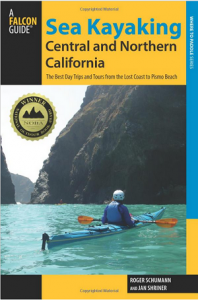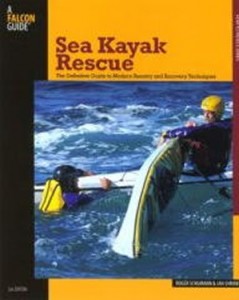 Work in Progress:
Due out in Spring, 2016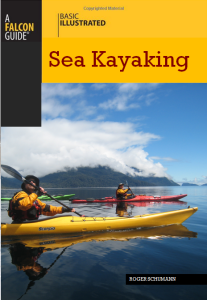 Basic Illustrated:
Sea Kayaking
Tips and drills for kayakers who are ready to take their skills to the next level, whether you are just getting started or you're ready  to get serious.
FOR SALE: Used Kayaks & Gear
Spring Cleaning Sale: It's time to refresh the fleet. Great deals on used gear.
---
[/three column]
---