ACA DAY-TRIP LEADING ASSESSMENT for Coastal and River Kayak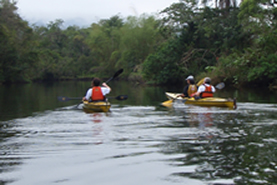 The Coastal Kayaking Day-Trip Leading Assessment (and the River Kayak Trip Leading Assessment) is intended to provide the minimum skills and training necessary for an adult leader possessing basic paddling skills to lead a trip for participants with beginner level paddling skills, in protected bodies of water. The training focuses on on developing trip-leading skills and on providing safety education and rescue training, rather than on how to give paddling instruction.  (Those who seek training in teaching kayak skills classes should sign up for ACA Instructor Certification Workshops.)The content is relevant for clubs, camps, scouts and other entities providing guided trips.
Documentation for Your Business or Organization
Because it looks good on paper, Santa Clara County Parks, the San Diego YMCA,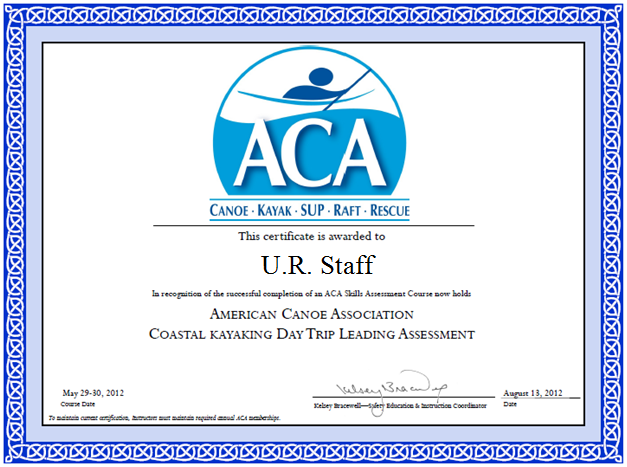 Mount Hermon Summer Camps and Tahoe City Kayak—all were among a short list of camps, organizations and businesses who sought out Trip Leader Training through Eskape last year alone. Whether to comply with organizational or insurance guidelines, to receive county permits, or simply to add credibility and assure that your staff have received the best possible training from the country's leading paddlesports organization, having ACA Trip Leader Training and Assessment doesn't just look good on paper, it makes good sense.
About the Course
More coming soon…